This may be a noob topic, but it is an important one.
Applies To: Windows Server 2003, Windows Vista, Windows Server 2008, Windows 7, Windows Server 2003 R2, Windows Server 2008 R2, Windows Server 2012, Windows 8
Depending on the size of your organization you could have a few Group Policy Objects (GPO) or you could have many. Sometimes it is very hard find out why a workstation or server is acting the way it is. I would say that the GPOs are the heart of security in windows operating system.
A nice way to view which policies are being applied to the target Workstation/Server is by generating an .html file that shows all GPOs applied. The GPRESULT command displays the Resultant Set of Policy (RSoP) information for a remote user and computer.
Open Command Prompt and type the following:
GPRESULT

/

H

GPReport

.

html

/

f
Now open the file GPReport.html that is present on the desktop. It should look similar to the image below.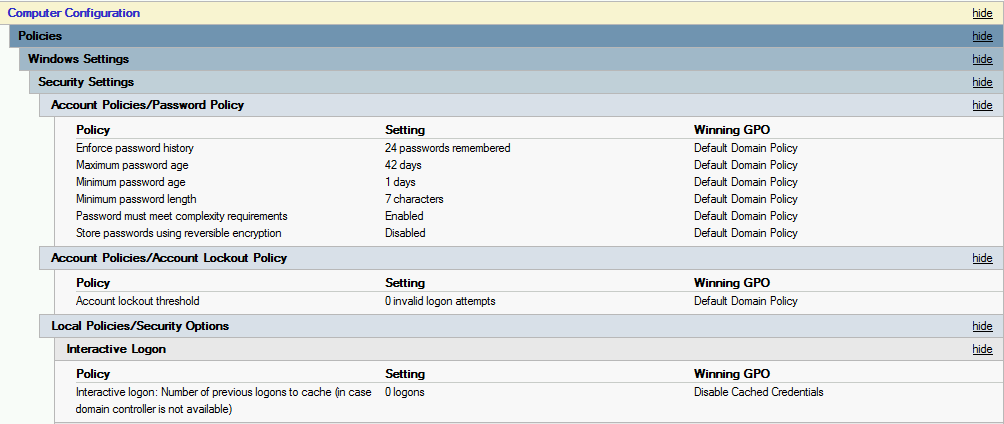 To read more about GPRESULT and switches allowed – click here.